She's-A-Tough Cookie Dough

The day my dentist dumped me I made cookie dough.
I really liked my third dentist, but I have this habit of freaking out and leaving before he starts his drill. I swore this time would be different, I would get the cavity filled! So instead of sitting up and saying, "Let's try another day," I lay back in the chair and sobbed with both hands over my mouth. 
Now, to me, this was an improvement, but it lacked the adult response my dentist had come to know.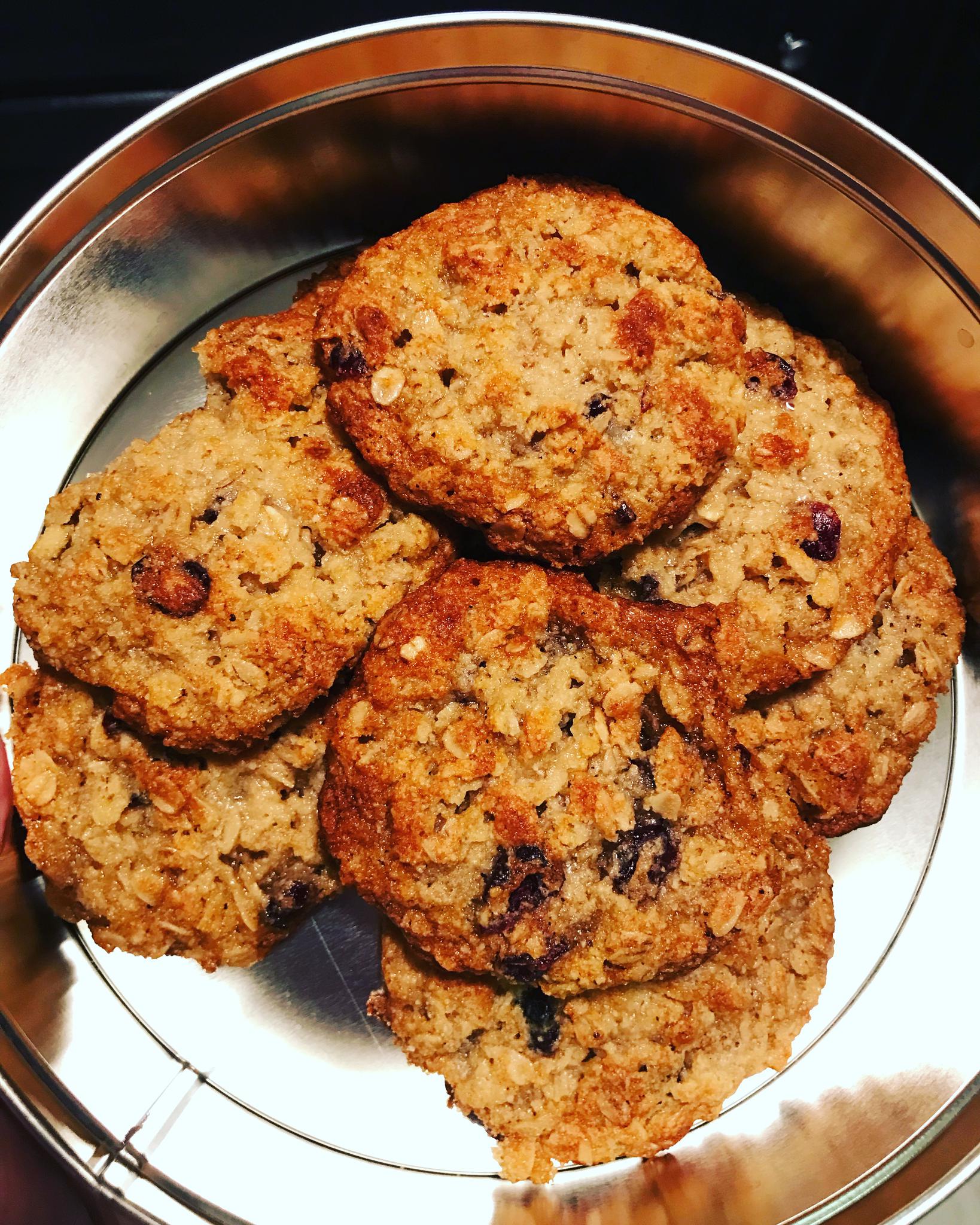 Baked Cookies from She's-A-Tough Cookie Dough (surprisingly chewy).
After an awkward good-bye, I drove to the park- calculating how long I would have to wait before either the appointment would have ended or numbness in my face subsided. I let out the tears and drool. At least he told me he "liked me as a person". Although he could have used, "It's not me, it's you." or "I'd like to start seeing other people...and only those people."
Worse yet, I ended up announcing what happened to my husband and father-in-law to whom I offered coffee using one side of my face. Luckily my 3-year-old saved the day, reminding me I was more than my cavity and offered to take a turn stirring the batter from the recipe below.
Kudos to her for thoughtfully adding ginger, nutmeg and a whisper of Montreal Steak seasoning.
These cookies are diabetic friendly. :)
She's-A-Tough Cookie Dough
1 stick unsalted butter
1 cup allulose or sugar substitute
1 cup brown sugar or substitute
2 tsp vanilla extract
2 large eggs at room temperature
2 ½ c almond flour
1 tsp salt
1 tsp baking soda
1 tsp baking powder
1 c old-fashioned oats
½ c craisins (opt)
2 tsp ginger powder
1 tsp nutmeg
Cream together the butter and sugar substitutes. Add eggs one at a time. Add vanilla. Mix dry ingredients in a separate bowl before combining into wet ingredients. Form dough into 1-inch round balls and bake on baking sheets at 350 degrees for 10-12 minutes.
*For extra adventure, involve the kiddos!
Keep Calm and Keep Cooking.
HUGS,
Ashley